Hot Dog Wagon theft update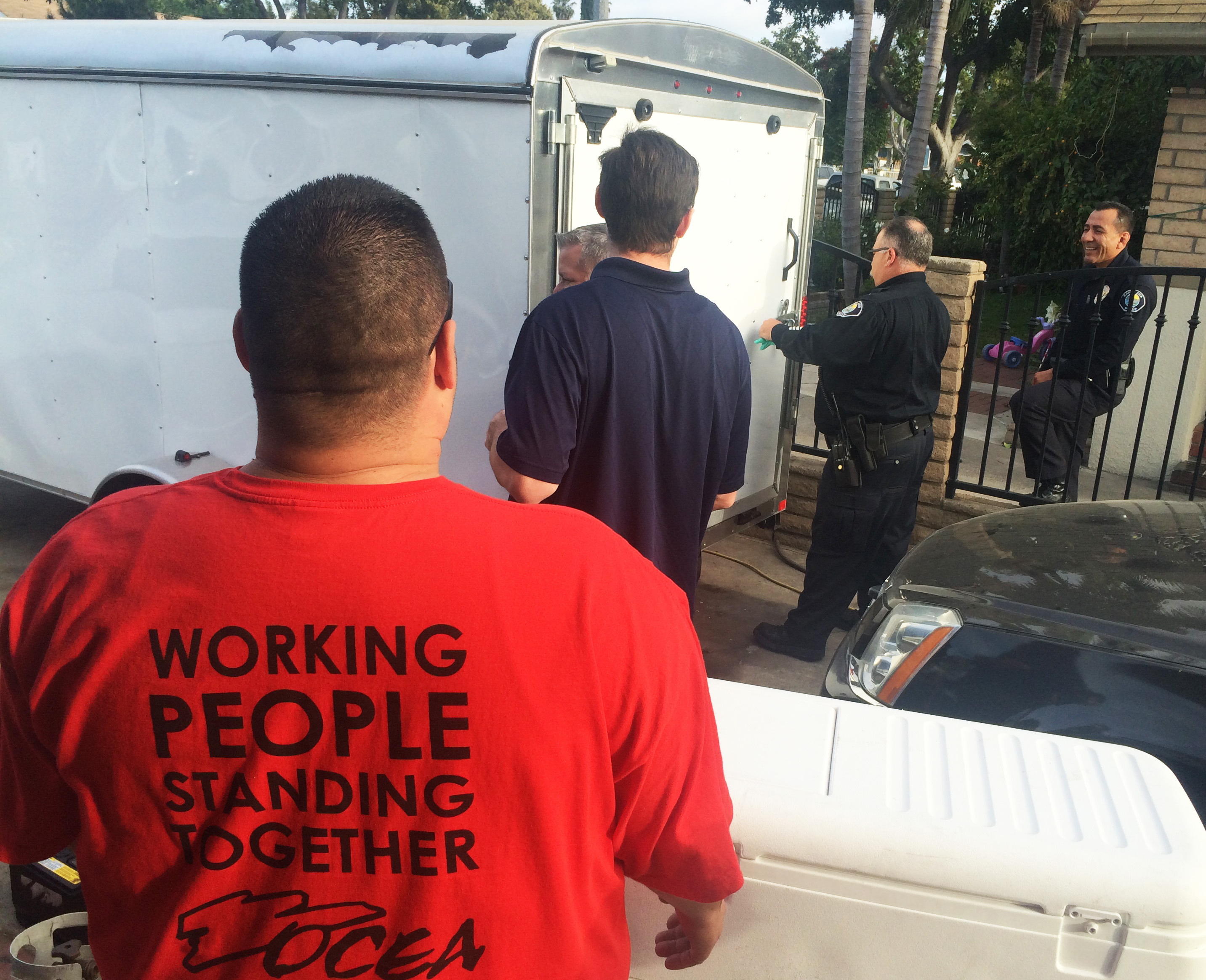 Thieves broke into OCEA's secure garage over the weekend making off with OCEA's cargo van, a refrigerator, a freezer full of hot dogs, and worst of all, OCEA's famous hot dog wagon.
OCEA members came to the rescue. When we sent out word by email and social media, a member responded within minutes giving us the location of our cargo van which we recovered.
Another member remembered seeing the van over the weekend on a Santa Ana residential street giving police a possible address. A Santa Ana Police Officer named R. Vergara, who is married to an OCEA member, knocked on some doors in the neighborhood. That led to a home that looked like a mini auto salvage yard. And that's where the officer and members of the Santa Ana PD CSI unit found almost all OCEA's missing property.
Only two things were missing—a suspect, who may not actually live at the address, and our beloved hot dog wagon.
OCEA members led us to find the stolen property. And we are not giving up hope that our hot dog wagon will also be located. Next Saturday it is scheduled to provide lunch for an estimated 1,000 kids at a school fund raising event. If you have any information at all that could lead to us recovering the wagon before that event, please contact OCEA at (714) 835-3355.
And thank you to everyone for your help, and thanks to the Santa Ana Police Department for their quick work.
Publication Date: April 4, 2017